During the month of April 2019, MIQ was involved in a number of events throughout the logistics industry. Read MIQ news, industry updates, services offered by MIQ, and events that will be taking place in the April 2019 logistics link.
MIQ In The News
MIQ Logistics, Inc., S.R.L., a company of Noatum Logistics, was recently presented the Safe Partner trophy by Mineração Taboca S.A. in recognition of their outstanding commitment to safety on the Minsur – San Rafael B2 Project throughout 2018. MIQ is providing an "end-to-end" logistics solution for this major project, including multi-modal transportation and management of the on-site project warehouse. Read more.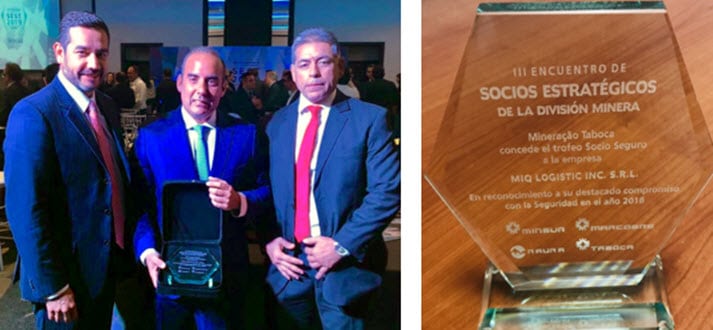 Industry News
On Thursday, April 18, 2019, the United States Trade Representative (USTR) office released a third Notice of Product Exclusions to Section 301 List 1 products currently subject to a 25% tariff. Read more.
On March 15, 2019, U.S. Customs and Border Protection (CBP) ended their delayed enforcement period of the Importer Security Filings (ISF-5) and began issuing liquidated damage claims for the violations of the ISF requirements for FROB cargo and I.E. and T&E in-bond shipments. These shipments require the transmission of five (5) data elements 24 hours in advance of cargo being laden on board a vessel. Read more.
On Monday, April 8, 2019, the USTR office issued a press release in response to a World Trade Organization (WTO) finding that subsidies provided to Airbus by the European Union (EU) have caused adverse effects to the U.S. The USTR announced that they are identifying EU products to which additional duties may be applied, pursuant to Section 301 of the Trade Act of 1974. Read more.
CBP has notified the trade community to expect increased wait times as a result of lane closures across our Southwest border ports of entry. In a press release dated March 27, 2019, U.S. CBP Commissioner Kevin McAleenan noted, "CBP is facing an unprecedented humanitarian and border security crisis along our Southwest Border." Read more.
With tariff increases delayed for the foreseeable future and the busy summer season approaching, imports at the nation's major retail container ports are beginning to climb again, according to the monthly Global Port Tracker report released April 8, 2019, by the National Retail Federation and Hackett Associates. Read more.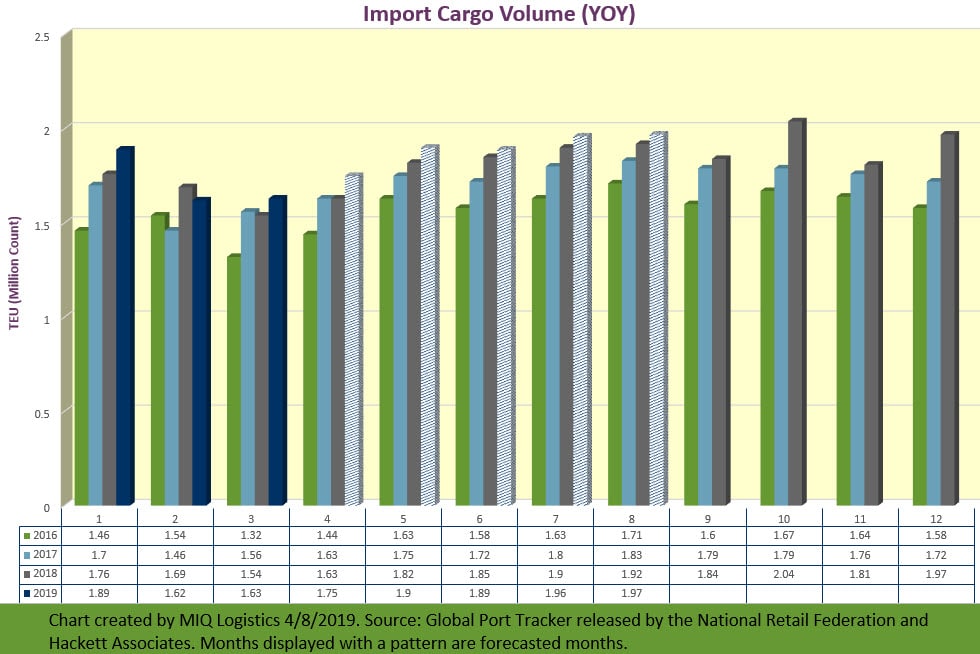 Economic activity in the manufacturing sector expanded in March, and the overall economy grew for the 119th consecutive month, say the nation's supply executives in the latest Manufacturing ISM® Report On Business®. Read more.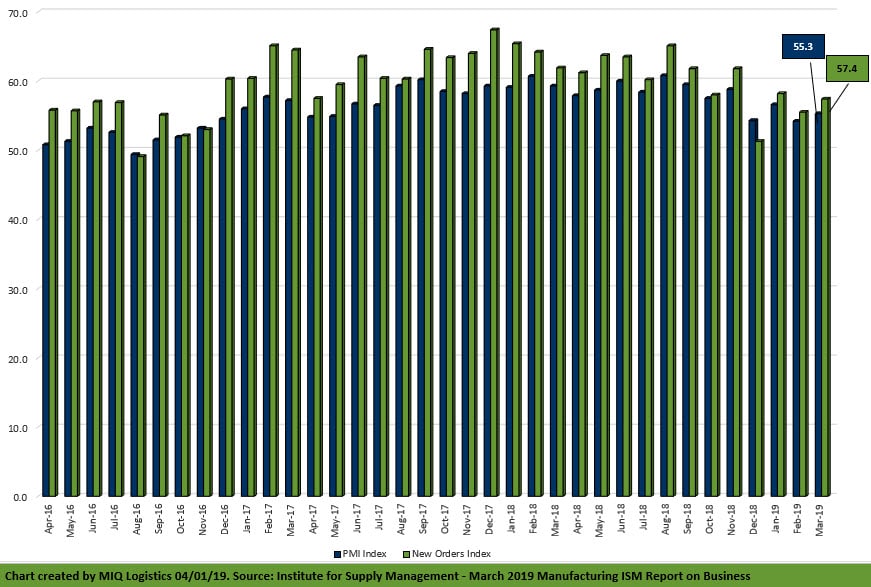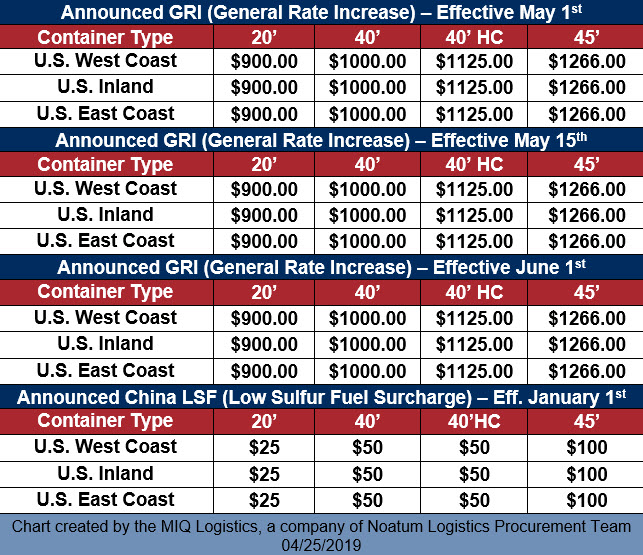 Services
San Francisco Office Information
601 Gateway Plaza, Suite 1220
South San Francisco, CA 94080
Phone 650 737-6177
Project logistics delivers comprehensive end-to-end solutions for oversized and out of-gauge shipments.
Order Management Program manages the efficient flow of goods and information between international origins and destinations.
Global Trade Management Services support informed sourcing decisions and reduce supply chain disruptions.
Value-added services support additional global logistics needs.
Account Management Program.

Logistics Engineering comprised of routing / network analysis and solution design
Origin services including vendor consolidation, kitting, and labeling
Destination distribution and DC bypass
Import and export logistics professionals
Experienced Branch Manager
Team members fluent in Chinese (Cantonese), Chinese (Mandarin), English, Indonesian, Malay, Taiwanese, Tagalog
Regular Hours: 8:00am to 6:00pm; Monday through Friday
Global track and trace capabilities by shipment or container, and sailing schedules
PowerView provides end-to-end supply chain visibility and purchase order management
Join MIQ team members at the following event:
OTC – Offshore Technology Conference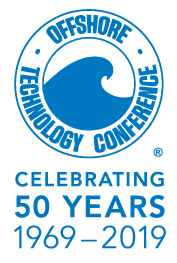 OTC 2019
NRG Park
Houston, Texas, USA
May 6 – 9, 2019