The November 2016 Logistics Link contains industry news and recent MIQ Logistics updates.
MIQ Updates
A recent report shows MIQ Logistics continues to deliver exceptional service amid the evolution in domestic transportation management (DTM) and freight brokerage. MIQ Logistics ranks 35 in the Top 100 U.S. DTM/Freight Broker list from Armstrong & Associates. Read more.
Andy Martin, MIQ Vice President & Managing Director of EMEA, was featured in the September 2016 issue of Forwarder Magazine. In the article, Martin talks about how he started at MIQ Logistics, as well as what the future holds for the company. Read more.
Industry News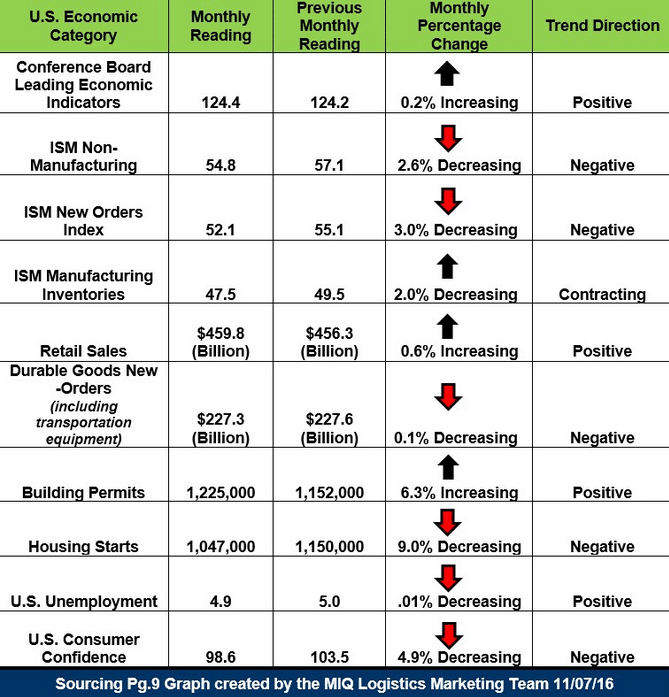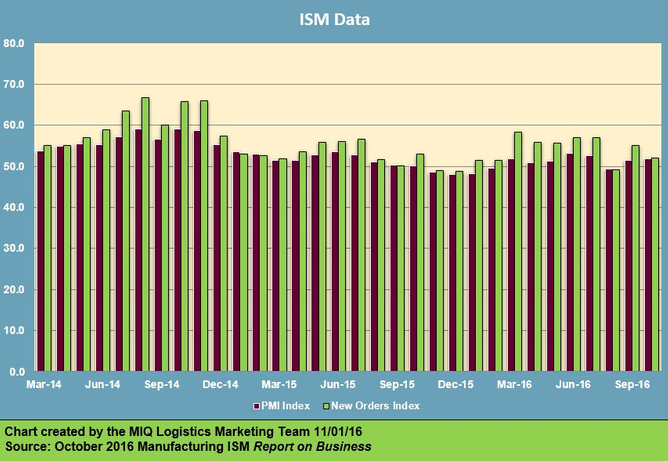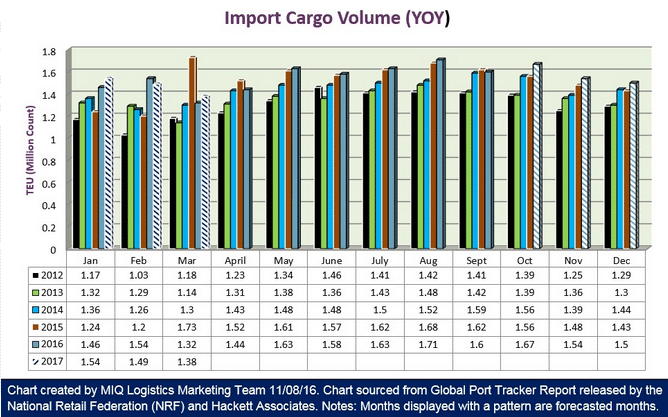 Services
Global Trade Compliance Seminars
MIQ Logistics held multiple international trade seminars in 2016 covering various global trade compliance topics including: the Trans-Pacific Partnership (TPP), Miscellaneous Tariff Bill (MTB), the Hanjin Bankruptcy, the Trade Facilitation and Trade Enforcement (TFTE) Act of 2015, Cuba Relations, INCOTERMS and more.
Paul Fitzpatrick, MIQ Managing Director of Global Trade Management, was the main MIQ presenter at these seminars. Paul is both a licensed customs broker and an attorney, and has over 40 years of experience in the industry.  He assists our customers with compliance assessments, trade agreement eligibility advice, customs valuation and classification guidance, customized compliance training, and other global trade consulting. Paul has obtained more than 20 favorable rulings on behalf of clients in both the US and Canada, several of which were precedential and/or revoked prior rulings.
Click on the links to view four short videos of Paul presenting on a few of the global trade topics.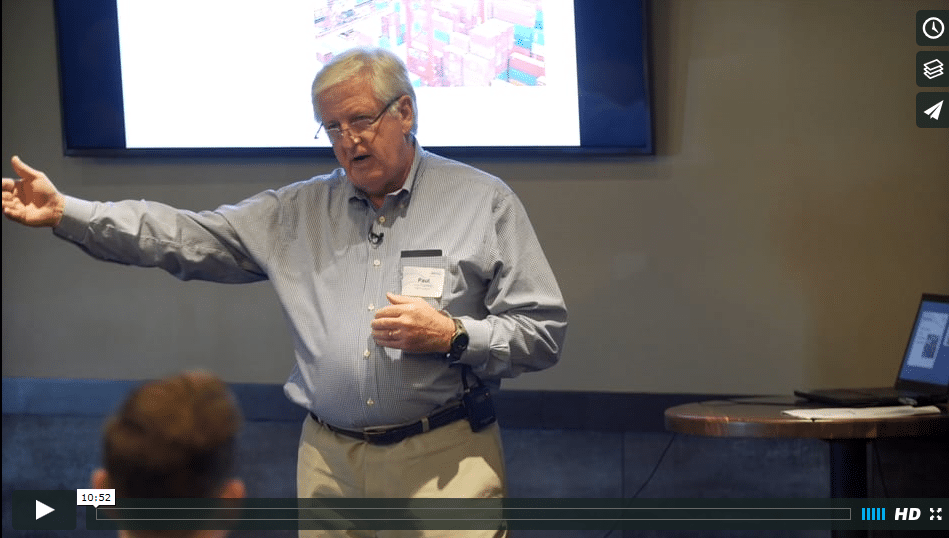 Contact MIQ if you would like the full videos or more details on our Global Trade Management Services.
Events
Retail Industry Leaders Association (RILA): Retail Supply Chain Conference 2017, The Customer Centric Supply Chain: Orlando, FL: February 12-15, 2017