During the month of August 2018, MIQ Logistics was involved in a number of events throughout the logistics industry. Read regulatory updates, industry updates, services offered by MIQ, and events that will be taking place in the August 2018 logistics link.
Regulatory Updates
MIQ Logistics is a proud member of the U.S. Customs-Trade Partnership Against Terrorism (C-TPAT) program. C-TPAT is joint government-business initiative directed at companies who participate in international trade and transportation. Read more.
The next FDA Renewal period begins October 1, 2018. All domestic and foreign food and medical device facilities, along with the companies that source from them, are required to renew their registration during the period from October 1, 2018 through December 31, 2018. Read more.
On August 1, 2018, U.S. Customs and Border Protection (CBP) published a Federal Register Notice announcing that CBP is adjusting certain customs user fees, pursuant to the Consolidated Omnibus Budget Reconciliation Act (COBRA) for Fiscal Year 2019 in accordance with the Fixing America's Surface Transportation (FAST) Act as implemented by CBP regulations. Read more.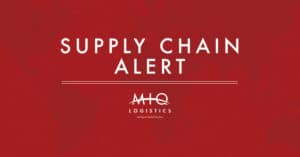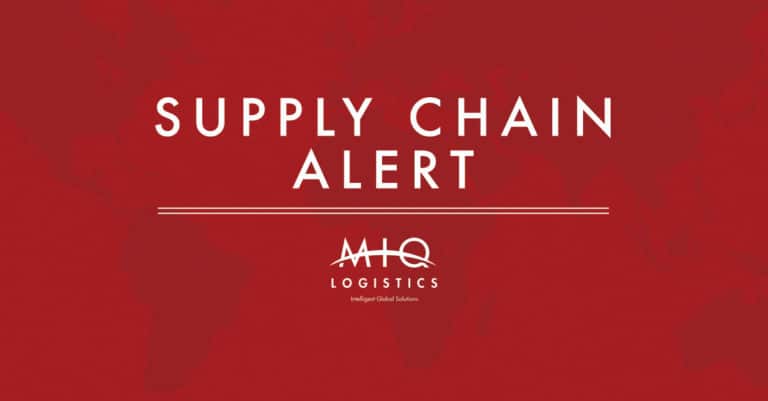 On August 7, 2018, the Office of the United States Trade Representative (USTR) released the second list (List 2 – Final) of approximately $16 billion worth of imports from China that will be subject to a 25 percent additional tariff as part of the U.S. response to China's unfair trade practices related to the forced transfer of American technology and intellectual property. Read more.
Industry News
Preliminary Trade Deal Between the U.S.A. and Mexico Announced
In a conference call on August 27, the United States White House announced that it had reached a preliminary trade deal with Mexico. The new agreement would be called the "United States – Mexico Trade Agreement". The tentative deal modifies key portions of NAFTA to modernize the agreement to accommodate for the internet and e-commerce, which were not factors 24 years ago when NAFTA was first negotiated.
Typhoon Rumbia, the eighteenth typhoon of the year, and fourth to affect East China in less than 30 days was forecasted to make landfall between August 16 and 17, local China time. Approximately 50,000 people were evacuated from China's Zhejiang Province ahead of the storm. Read more.
With retail sales rising and retailers rushing to bring merchandise into the country ahead of proposed new tariffs on products from China, imports at the nation's major retail container ports have set two new records this summer and are expected to set another this month, according to the monthly Global Port Tracker report released today by the National Retail Federation and Hackett Associates. Read more.
Economic activity in the manufacturing sector expanded in July, and the overall economy grew for the 111th consecutive month, say the nation's supply executives in the latest Manufacturing ISM® Report On Business®. Read more.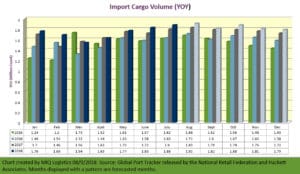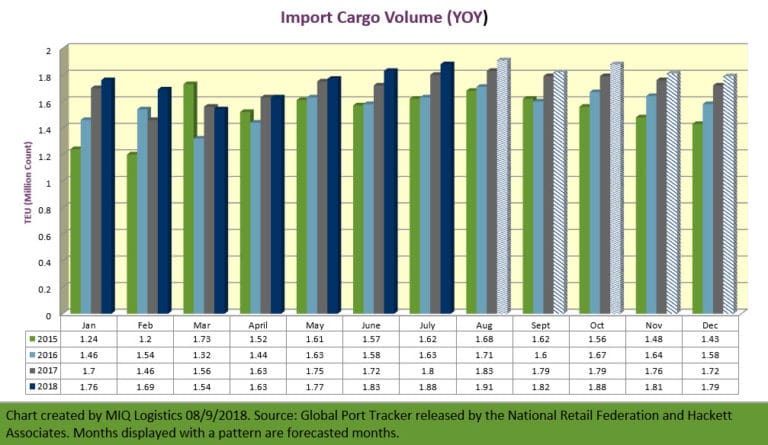 Transpacific General Rate Increases (GRI) and Peak Season Surcharges (PSS)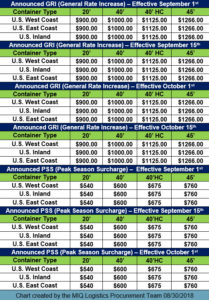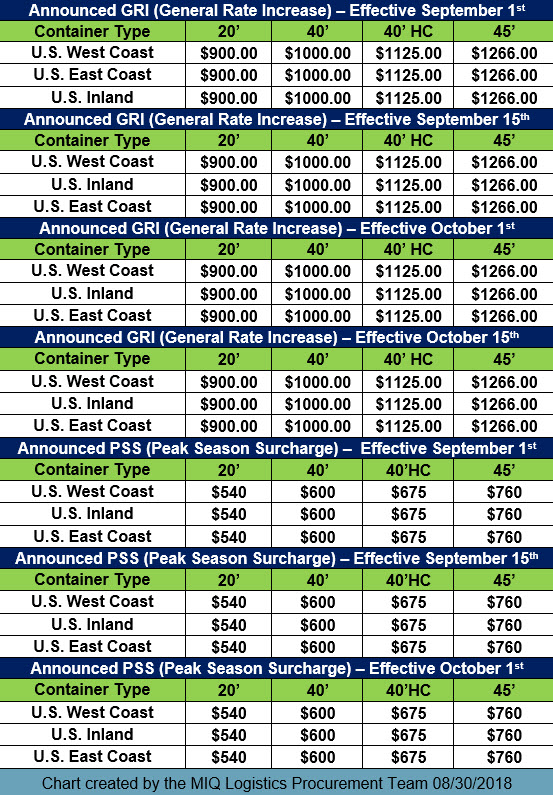 Services
About Our Miami / Doral Facilities
Global Logistics Service Center Details
Services Provided
Air and ocean international freight forwarding services to and from all major global markets

Air exports via cargo and passenger aircrafts
TSA-compliant air cargo screening
Ocean exports / imports – LCL and FCL
Transport and distribution within North America for LTL and FTL, including oversize and hazardous materials

Gateway to Latin America covering all markets in South America, Central America and The Caribbean
Oversize and Project Cargo handling, including transportation of heavy equipment
Bonded facility, IBEC and CFS
Value-added services to support additional global logistics needs

Export container loading, blocking and bracing
Import / Export handling, storage
Origin services including vendor consolidation
Pick and Pack Operations / Kitting / Order Fulfillment
Standard and customized packing and crating
Steel or plastic banding of boxes or pallets
Cross-docking
Logistics Engineering, including routing, network analysis, and solution design

Order Management Program manages the efficient flow of goods and information between international origins and destinations
Global Trade Management services that support informed sourcing decisions and reduce supply chain disruptions
Customs Brokerage by experienced compliance professionals
Staff & Operations
Import and export logistics professionals
Team members fluent in English, Spanish
Experienced management team
Flexible operation, seven days a week
Technology
Global track and trace capabilities by shipment or container, and sailing schedules
Warehouse management system / Flow through management / End-to-end supply chain visibility
Interfaces with customer's ERP
EDI capable
Automatic dimensional weighing
11210 NW 91st St, Ste 1., Miami, FL 33178
Located 13.8 miles from Miami International Airport
Located 19 miles from Port of Miami
52,393 square feet
18 dock doors, oversize ramp access, dock levers
6 forklifts including heavy lifting
Natural and led illumination with motion sensors
1100 euro and 2400 standard pallet positions in racks
600 positions in shelves and conveyor for small packages
Digital scale and automatic dimensional weighing
Oversize and hazmat dedicated area
3 industrial ceiling ventilators
Sprinkler system
CCTV internet access and 24×7 security alarm system
Carton recycling
Truck yard and container storage
3357 NW 97th Av., Doral, FL 33172
Located 6.9 miles from Miami International Airport
Located 13.3 miles from Port of Miami
Easy access to Palmetto Freeway and Florida Turnpike
Approximately 6 miles from rail terminals
23,100 sq. ft. (warehouse space) / 3,000 sq. ft. (refrigerated warehouse space)
6 dock doors (2,100 sq. ft. of dock)
2 forklifts (gas & electric)
2 (18' Trucks)
1 (26' Reefer Truck)
Racked facility
Specialist for LATAM distribution of food products
Warehouse equipped with cooling systems that maintain proper temperature at all times, supporting dry and frozen food substances requiring regulated temperature

End-to-end temperature control capabilities

Dedicated hazmat area
Sprinkler system
24×7 security monitoring service
CCTV security cameras
Online access to Department of Agriculture
Events
Breakbulk Americas; Booth #1501



Houston, TX; October 2-4, 2018
Make plans to stop in and visit members of the MIQ Logistics Houston team.