During the month of May 2017, MIQ Logistics was involved in a number of events throughout the logistics industry. Read MIQ in the news, industry updates, services offered by MIQ, and events that will be taking place in the May 2017 Logistics Link.

MIQ Updates
Overland Park, KS, May 22, 2017 — MIQ Logistics is excited to announce being selected as Mahindra USA's 2017 Partner of the Year for transportation. This award is a culmination of an almost 20 year partnership between Mahindra and MIQ Logistics. MIQ received the award during the 6th annual Mahindra's Partners Meeting in Galveston, TX. Read more.
In early April, the only elementary school in Goodman, Missouri was destroyed by a tornado. Brian Duckworth, Logistics Manager at MIQ Washington D.C., found out about this disaster from his wife. She works for Frederick County Public Schools in Winchester, VA that is the part of the Bright Futures program, an organization that connects schools and communities across the USA, and Goodman Elementary school is part the program as well. Read more.
Transport Topics has selected MIQ Logistics as a 2017 Top Freight Brokerage Company, Top Airfreight Forwarder, and Top Ocean Freight Forwarder.  This is the third year that MIQ Logistics has been nominated and selected for these awards. Top freight brokerage firms are ranked based on net revenue and include a description of the types of freight handled, plus the number of loads or shipments, if available, for the 12 months ended Dec. 31, 2016. Read more.
Industry News
MIQ Logistics has created a central hub for key information on specific ocean market industry topics to help our customers stay informed. Visit these pages to gain a deeper understanding of the topics and how they apply to your company. Read more.
We may soon learn whether the President has the legal authority to impose tariffs on imports without Congressional approval or whether the administration will bypass WTO rules and impose new barriers to imports.  The first test may come as the result of an April 20th Presidential Memorandum directing Commerce to initiate an investigation under Section 232(b) of Trade Expansion Act of 1962 to determine the impact of steel imports on national security. Read more.
The President was prepared to end the North American Free Trade Agreement deal, which had governed trade relations for the past 23 years, with a dramatic announcement April 29th at a Pennsylvania political rally marking his 100th day in office.  But after speaking with the leaders from Canada and Mexico, the President announced he will not cancel the North American Free Trade Agreement and will instead work to renegotiate it with Mexico and Canada, reserving the right to cancel if the US does not obtain a favorable deal. Read more.
"The March increase and upward trend in the U.S. LEI point to continued economic growth in 2017, with perhaps an acceleration later in the year if consumer spending and investment pick up," said Ataman Ozyildirim, Director of Business Cycles and Growth Research at The Conference Board. Read more.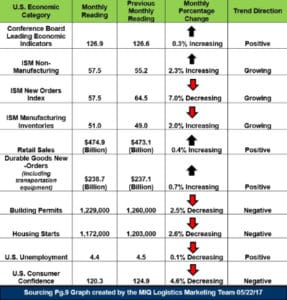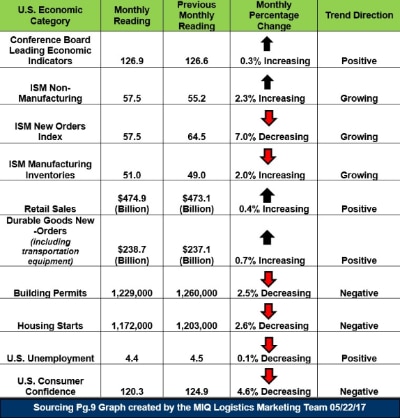 April 2017 Manufacturing ISM Report on Business: ​Economic activity in the manufacturing sector expanded in April, and the overall economy grew for the 95th consecutive month, say the nation's supply executives in the latest Manufacturing ISM® Report On Business®. Read more.

Transpacific Eastbound General Rate Increase (GRI) and Peak Season Surcharge (PSS), and Bunker Fuel Adjustments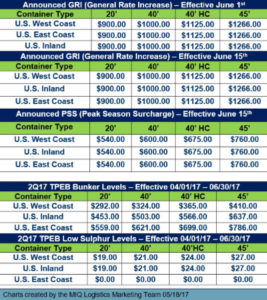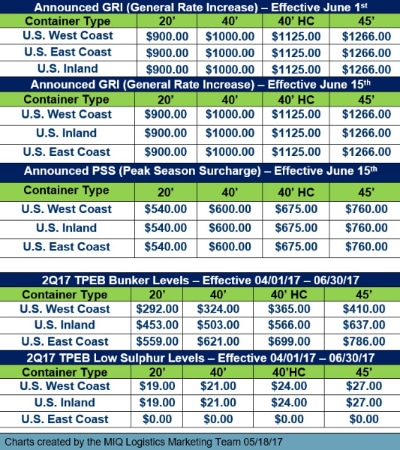 U.S. Import Update: Imports at the nation's major retail container ports should see steady increases through the summer and into the fall, according to the monthly Global Port Tracker report released today by the National Retail Federation and Hackett Associates. Read more.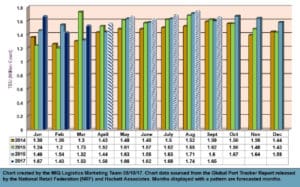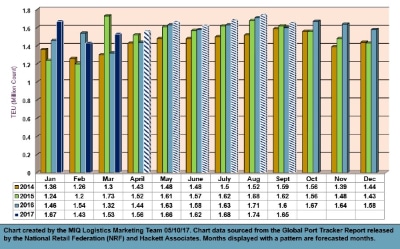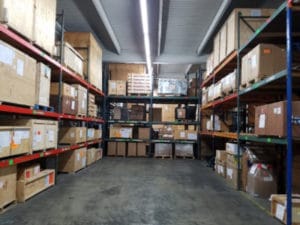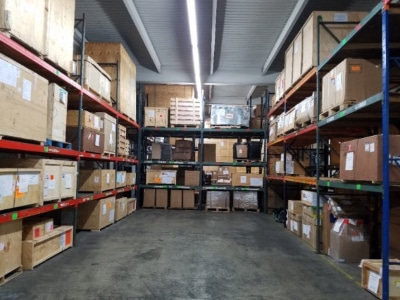 International air freight forwarding services
TSA-compliant Air Cargo Screening
Bonded CFS (container freight station) for deconsolidation
Customs Brokerage and Notary Public
Global Trade Management Services that assist informed sourcing decisions and reduce supply chain disruptions
Value-added services to support additional global logistics needs
Import & Export Logistics Professionals
Bonded Container Freight Station
Supply Chain Solutions and Project Logistics Professionals
Experienced General Manager (John), Branch Manager (Tanya)
Licensed Customs Brokers
Team members fluent in English, Spanish, Mandarin, Chinese, Cantonese, Korean, Philippine, Japanese
Regular Hours: 8:00am to 5:00pm; Monday through Friday
21.484 sq. ft. with Customs bonded container freight station (CFS) & IBEC area
Temperature-Controlled area (300 sq. ft. for small specialty freight)
5 dock doors
Racked facility
Sprinkler system throughout
CCTV internet access & 24/7 security alarm system
5,500 lb. forklift capability
Events
CSCMP Supply Chain Exchange 2017 Exhibition: Booth #1013 Atlanta, GA: Steptember 24-26, 2017


International Association Of Movers: Long Beach, CA: October 9-12, 2017