During the month of May 2019, MIQ was involved in a number of events throughout the logistics industry. Read industry updates, regulatory updates, and services offered by MIQ, in the May 2019 logistics link.
Regulatory Updates
On May 30, 2019, in an effort to further address illegal immigration from Mexico, the White House announced  that a 5 percent tariff will be imposed on goods from Mexico effective June 10, 2019. Read more. 
On Thursday, May 16, 2019, the President of the United States signed two proclamations that impact trade with Turkey: the Proclamation to Modify the List of Beneficiary Developing Countries and the Proclamation Adjusting Imports of Steel. Read more.
A decision to impose new tariffs on imports of automobiles and auto parts will be delayed for 180 days while the USTR pursues negotiations with the European Union, Japan and any other country deemed appropriate in order to address the threat to U.S. national security identified by the U.S. Department of Commerce. Read more.
On Friday, May 17, 2019, the United States announced the elimination of all steel and aluminum tariffs against Canada and Mexico, effective May 20, 2019. In joint statements with the United States, Canada and Mexico also agreed to eliminate all retaliatory tariffs against the U.S. Read more.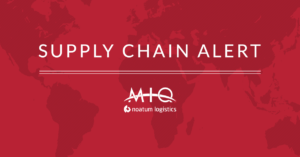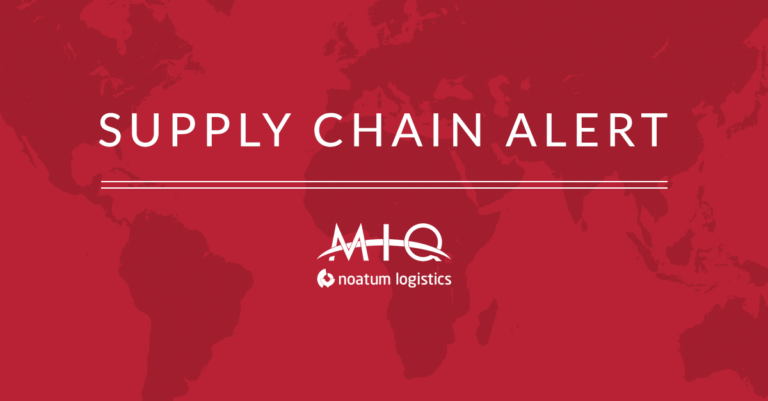 Importers are experiencing large increases in their annual customs bond amounts due to the sanctions that have been implemented on their products. Read more.
On Thursday, May 9, 2019, the USTR released a fourth Notice of Product Exclusions to Section 301 List 1 products currently subject to a 25 percent tariff. Read more.
On Monday, May 13, 2019, the USTR released a new proposed list of products that could be subject to an additional 25 percent. Read more.
On Thursday, May 9, 2019, the Federal Register published a Notice of Modification of Section 301 Action by the USTR office increasing the rate of the additional duty from 10 percent to 25 percent on the $200 billion in List 3 products imported from China. The increase was effective Friday, May 10, 2019. Read more.
Industry News
With retail sales rising and President Trump saying he plans to both increase and broaden tariffs on goods from China, imports at the nation's major retail container ports are expected to see unusually high levels the remainder of this spring and through the summer, according to the monthly Global Port Tracker report released May 9, 2019, by the National Retail Federation and Hackett Associates. Read more.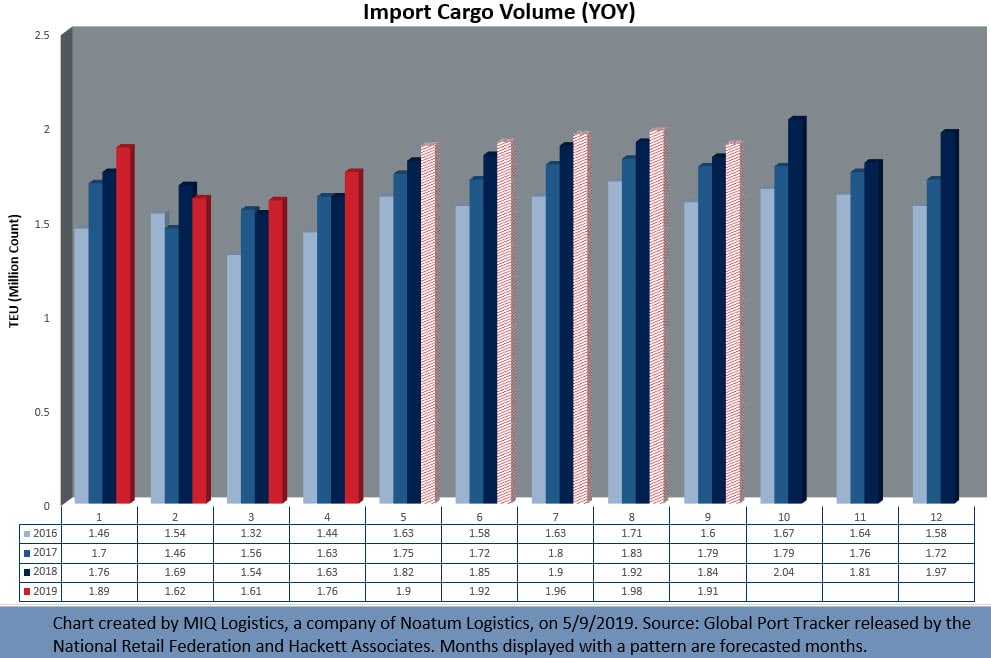 Economic activity in the manufacturing sector expanded in April, and the overall economy grew for the 120th consecutive month, say the nations supply executives in the latest Manufacturing ISM® Report On Business®. Read more.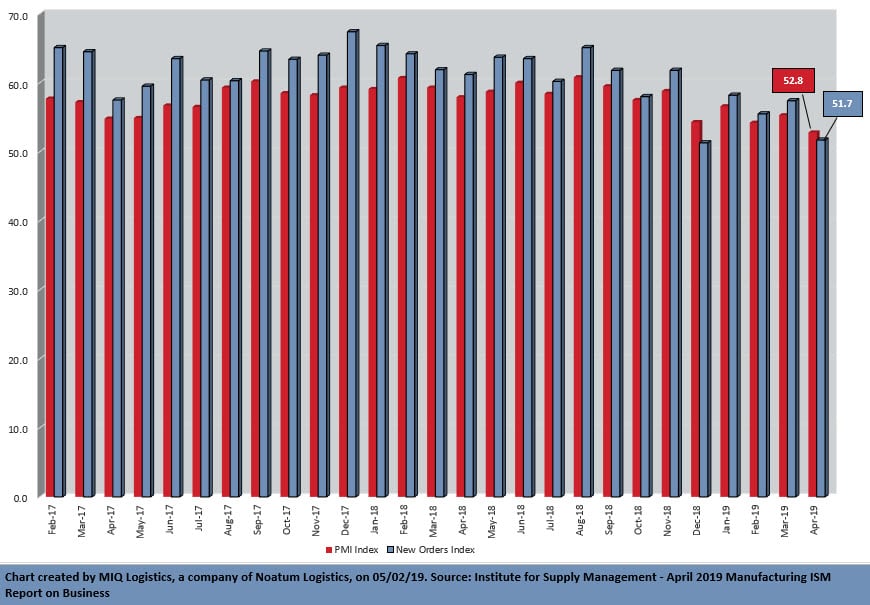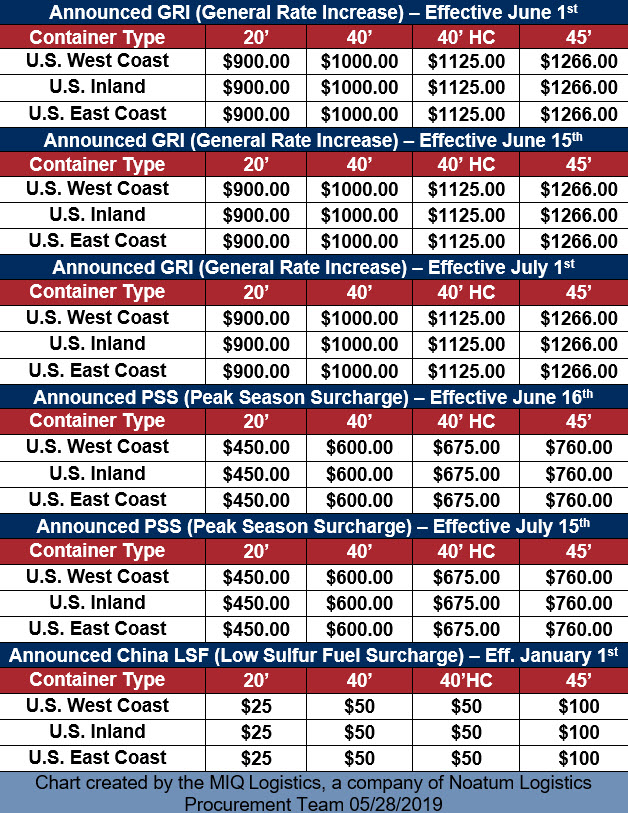 Services
Buffalo Office Information
300 Airborne Pwky Ste 114
Buffalo, NY 14255
Phone 716 564 4230
General Fax 716 564 4235
U.S. Customs Clearances
PAPS Fax 913 234 9430
Canada Customs Clearances
Manage customs clearance for both Southbound U.S. and Northbound Canadian shipments traveling via truck across the border, as well as air and ocean shipments for the region.
Manage U.S. Customs continuous bonds for the U.S. import teams.
Obtain business registration numbers for northbound Canadian shipments.
Consult customers on Canada revenue guidelines.
Cross border control tower in Buffalo, NY oversees entire U.S./Canadian border customs process.
Fast processing of bonded shipments, document transmission and inspection facilitation.
Classification consultancy and audit services available.
Single point of contact through our centralized processing center in Buffalo, NY.
Access to a network support team of highly skilled and seasoned compliance professionals.
Import and export logistics specialists.
Experienced branch manager and licensed customs brokers.
Hours of operation: 7:00 am to 6:00 pm. ET, with 24/7 availability.
PowerVIEW provides end-to-end supply chain visibility with track and trace details by shipment or container, including customs clearance status information and customs duty/GST processing.
Certified interactive information systems facilitate all release, compliance and other government agency requirements.
Electronic entry filing and Automated Commercial Environment (ACE) accelerate real time information during the clearance process.
ACE implemented for all cross border southbound shipments offering clearance through one MIQ location which provides consistent, compliant transactions.
C-TPAT certified.
For more information regarding the Buffalo, NY office or Cross Border Services, visit www.miq.com.
Careers
Now is an excellent time to consider a career at MIQ Logistics, a company of Noatum Logistics (MIQ). MIQ is excited to announce that we recently joined the Noatum Logistics organization, further enhancing our capabilities and services to benefit our customers while offering a host of opportunities for our employees around the world.
Our core purpose, making global commerce work by connecting people, places and information, underscores our integral role in today's global marketplace. With the resourcefulness of our customer-focused, results-oriented operations, we continue to be a leading player in global logistics industry. As our true sustainable competitive advantage, our employees make a difference for our customers every day.
MIQ currently has openings in the following locations: Atlanta, GA; Buffalo, NY; Chicago, IL; Los Angeles, CA; San Francisco, CA; Washington, DC. View our current openings and/or apply here.