Welcome to the November 2014 Logistics Link, the MIQ Logistics monthly newsletter
MIQ LOGISTICS UPDATES
Exim India recently featured an article titled "MIQ Logistics India proficiently facilitates movement of project cargo to Bangladesh & Peru". Read the article here.
MIQ Logistics finalist in BIFA Freight Services Awards
MIQ Logistics has been selected as a finalist in the Supply Chain Management category of the British International Freight Association (BIFA) Freight Services Awards for 2014. Winners will be announced at the BIFA Annual Ceremony on January 22, 2015 in London. Read more at BIFA.org.
---
LOGISTICS INDUSTRY TRENDS
ISM Manufacturing Report on Business showed economic activity in the manufacturing sector expanded in October for the 17th consecutive month, and the overall economy grew for the 65th consecutive month.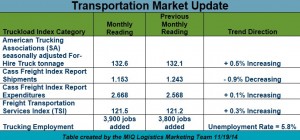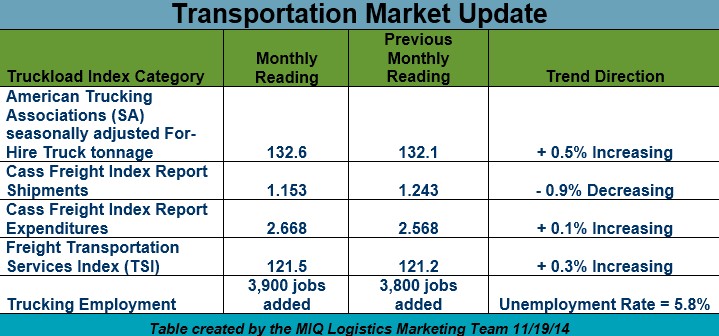 Port Congestion Surcharge for West Coast ports, scheduled to be begin November 17th, was postponed by ocean carriers for further review. MIQ will update customers as soon as we hear more.
Ocean Market Updates on miq.com provides a central location for  resources  and information on U.S. port congestion. Visit regularly for for the latest updates.
U.S. import volumes at U.S. ports covered by the Global Port Tracker report is expected to total 1.4 million containers this month, down from 1.59 million each in September and October.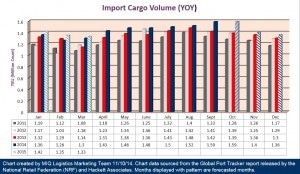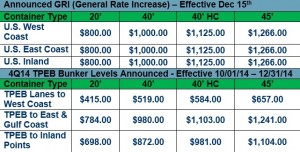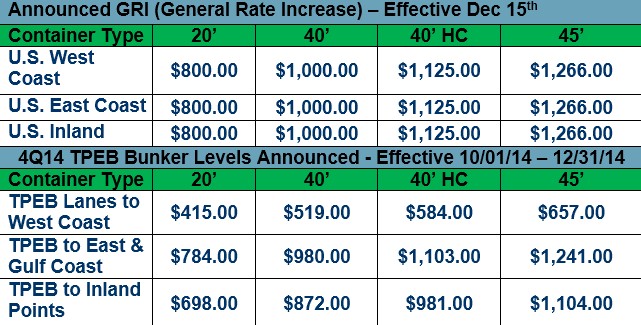 ---
SERVICE INFORMATION
Global trade adds another level of complexity to your operations. Consider just the documentation. Depending on country of origin, destination, and transportation mode, you may be required to provide substantial information on a shipment's contents, transportation, financing, and insurance.
Our customs brokers will work with you so that shipments reach their destination as planned. We keep current on all import regulations and work under the power of authority of the shipper to pay the shipment's import duties. Services include:
Customs clearance services execute all formalities governing the entry of foreign goods into the destination territory, as required by the destination customs and excise authorities.
Fully licensed provider to supply customs clearance services where authorized by host government.
Cross Border Services provide customs clearance services for US/Canada and US/Mexico borders cross border shipments.
Pre Shipment Compliance Program complements core logistics and customs brokerage capabilities by proactively addressing trade related issues, such as the Importer Security Filing and C-TPAT.
---
EVENTS AND UPDATES