International Logistics Services

Noatum Logistics International Logistics Services and Supply Chain Solutions is a fully integrated supply chain logistics-service offering designed to deliver value by combining services across Noatum Logistics to create a complete end-to-end solution.
We link your origin supply chain with your destination markets' ever-changing logistics needs, drawing on our service portfolio, in-country professionals, global network, and technologies.
The Noatum Logistics account management teams, along with state-of-the-art technologies, manage the entire solution through our control tower contact structure.
Origin logistics facilities located in all key-sourcing regions provide specialized services ranging from purchase order management and consolidation to sourcing support and assembly.
Our supply chain experts design, implement and manage services in partnership with our customers. This model and comprehensive approach creates real value throughout the supply chain by reducing costs and improving efficiencies.
---
INTERNATIONAL LOGISTICS SERVICES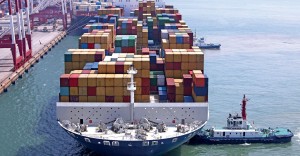 Noatum Logistics offers the range and scale of international supply chain services to support your business requirements. Our International Supply Chain solutions coordinate activities across four regional business units: Europe/ Middle East/Africa, North America, Latin America and Asia-Pacific. We support and complement our core services of air, ocean and all inland modes of transportation.
---
PROVEN APPROACH
We established the International Supply Chain approach many years ago, and continually refine services to meet our customers' changing requirements. Proven by an expanding list of customers, the success of International Supply Chain makes it one of our most sought after solutions. We deliver value from the beginning and continually improve along with your business for the long term.
---
END TO END SUPPLY CHAIN SOLUTIONS
Managed as an end-to-end solution, International Logistics Services represents a total supply chain service. Key Elements include:
Electronic Purchase Order Management – increases planning from purchase order creation to final delivery
Origin Management –  offers consolidation and multi-faceted value-added services
Vendor Management – drives conformance to meet your requirements
Information Management – manages the entire supply chain by exception
Solution Design – identifies your needs and challenges, conducts routing  and network analysis,  and evaluates total landed cost
Destination Management –  provides Control Tower structure, reporting, account management and KPI accountability
Transportation Management – supports air, ocean, carrier management, all inland modes and express courier services
Beneficial to Multiple Industries  – includes retail & apparel, consumer products, industrial manufacturing and more
---
BENEFITS TO YOU
A more cost-effective and efficient supply chain, designed around your unique business and product requirements
Supply chain visibility and single point of contact for your end-to-end solution
Supply chain service level agreements with KPI reporting on daily, monthly and quarterly basis
Dedicated account management resources to provide year over year savings
Flexible, agile and scalable supply chain platform to support your business growth and development
Ongoing reviews designed to enhance value over the life of our partnership
Reductions in time-to-market performance
Optimum levels of inventory and load utilization
---
Noatum Logistics Contacts
North America | Chicago, IL | Tel: +1-773-824-2386
Europe, Middle East & Africa | London, United Kingdom | Tel: +44-1784-480-100
Asia-Pacific | Hong Kong | Tel: +852-2410-6900
Latin America | Lima, Peru | Tel: +51-1-615-7676